I grew up in New Jersey and Connecticut, went to school in Virginia and stayed a while, then moved to Massachusetts. But my heart (and my accent) belong to Michigan, the home of my mother's family, and the place of our summer vacations. My mother (and her mother) grew up in Grand Rapids, nearly all my family went to college there, and my sister lives and teaches near there. So when I heard that Craft Hope's next project would benefit homeless children in Grand Rapids, I knew I'd be participating again.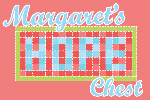 Craft Hope will be partnering with Margaret's Hope Chest with a goal of making 400 quilts. From their website:
"This summer we stepped out in faith when we agreed to provide a quilt for each child in the Grand Rapids (Michigan) Public School system who is homeless during the Christmas season. The exact number will not be clear until November but considering the economic climate in Michigan it will more than likely be high (200+). Consider the journey of a homeless child. No house to walk into at the end of a long day, no couch to cuddle on and read books with mom or dad. No kitchen to walk into and help themselves to a snack. No bedroom to sleep in- nothing to give that child the security that a home brings.
What might a handmade quilt mean to a homeless child? It might bring warmth to a 5-year-old boy in a drafty room. It might give hope to a 12-year-boy who never had a handmade gift before. It might give comfort to an 8-year-old girl who wants something pretty to snuggle under."
Can you believe they estimate 200+ children? That kills me. A quilt seems like a very small offering in the face of such tragedy, but it's something. And it's something I can do.
They are asking for quilts made of squares. They're even willing to finish it if all you can manage is the top. What could be simpler? I'm going to do it. Will you?
(Apparently, Craft Hope has not yet announced this project, but should in a few weeks. I heard about it on Crazy Mom Quilts.)